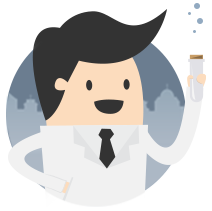 Tell us which market sector do you work in and we select an appropriate range of the Terra products for you.
Ecological Compound Fertilizer
Terra Hydrogel Vit®
is ecological compound fertilizer and soil conditioner, which significantly increases hydration of soil. It is an optimal combination of hydrogel, which absorbs water, and mineral ingredients. It guarantees healthy, optimal irrigation and fertilized plants for even 6 months.
A water source for plants
Terra Hydrogel Aqua®
is a universal formulation which provides an optimal hydration to the plants. It works during transport and planting, supports reclamation of degraded areas and minimizes the risk of fires. Find out more about its properties…
Terra Hydrogel Speed®
is a special kind of hydrogel which quickly absorbs water and the aqueous salt solution without giving it back. This is non-toxic substance used in industry.


Terra Laboratory
secrets of hydrogels
In the Terra laboratory a group of scientists worked on ecological and efficient substance, which will provide water to the plants. A number of trials and analysis gave the required effect – now you can get the substance with the best qualities. Discover the secret of our formula…